Posted by Warner Pet Products on 28th Sep 2020
Matching Dog Collars and Leashes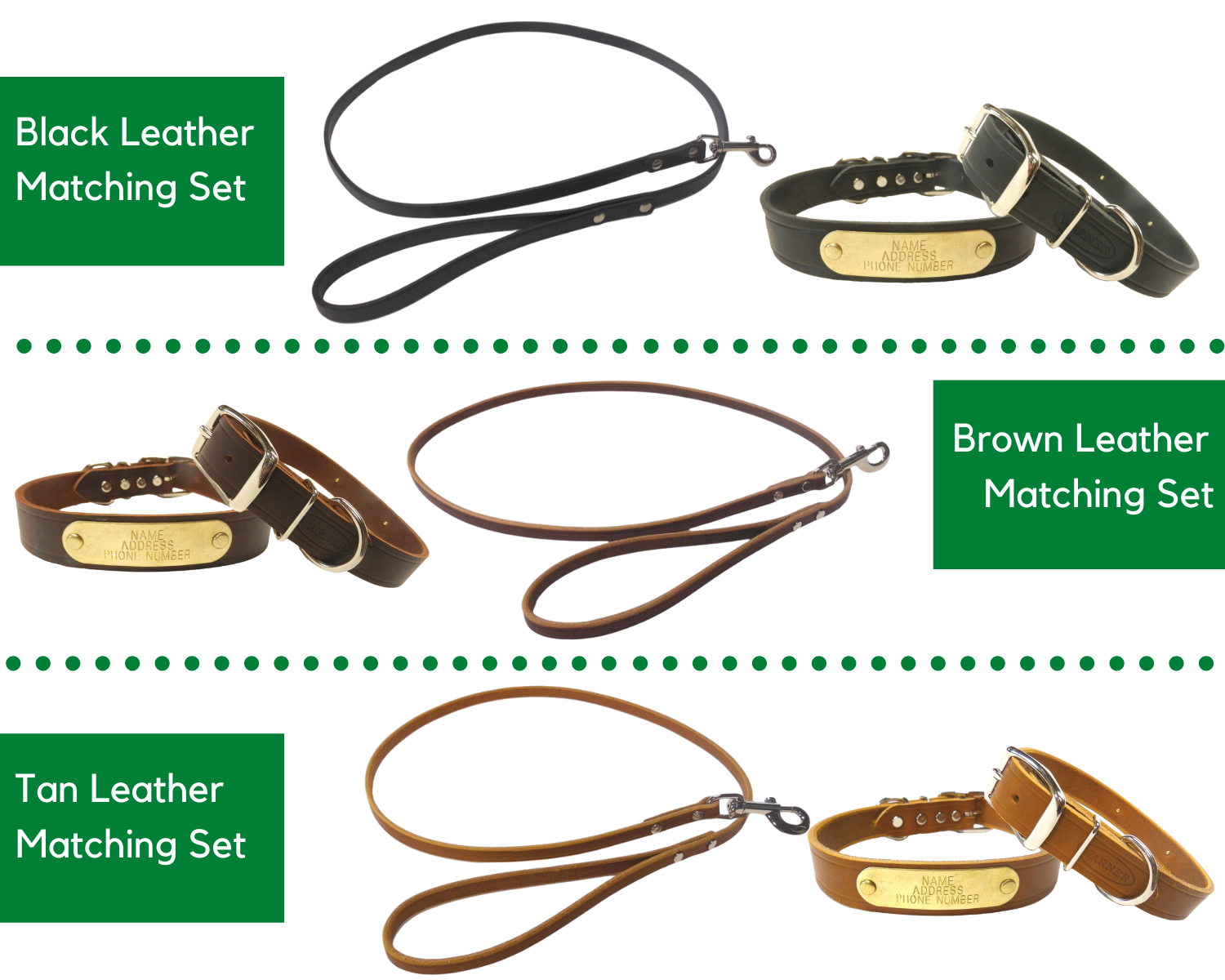 (click here to see the product page)
If you take pride in your dog and embrace the fact that they are an important part of your family, you definitely take pride in their appearance! Taking pride in your dog's appearance can mean a few things, such as:
Keeping them well-groomed, throughout the year
Bathing the dog if they get particularly dirty - no one likes a smelly dog!
Giving them a stylish bandana to wear when you take them out with you
Using high-quality, handcrafted dog leashes and collar, and other accessories with them.
Why Have Matching Accessories?
This a good question. We like to think that our leather dog accessories complement each other very well when you choose the same color leather for both the collar and leash. The great thing is that you'll be able to very simply attach your leash to the dog collar. We put a D-Ring on the collar itself, and the leash can attach to it with a snap-lead.
There's no plastic buckles or clips on our collars, so you don't ever have to worry about getting your pet's hair stuck. It only takes a few seconds to attach the leash when you go out for a walk, and only a few seconds to remove it when you are done!
Handcrafted Leather Collars and Leashes
When it comes to handcrafted goods, we know a thing or two. Over the past 20 years, we've perfected our process of sourcing leather from USA tanneries, and turning that raw material into quality pet accessories.
Due the the nature of material we use to make our leather leashes and matching collars, you can be sure you will get two items that suit each other perfectly.
Whether you choose a tan, brown, black, or red leather dog collar, you can be sure that the matching leash you choose will be cut from the same leather as your collar.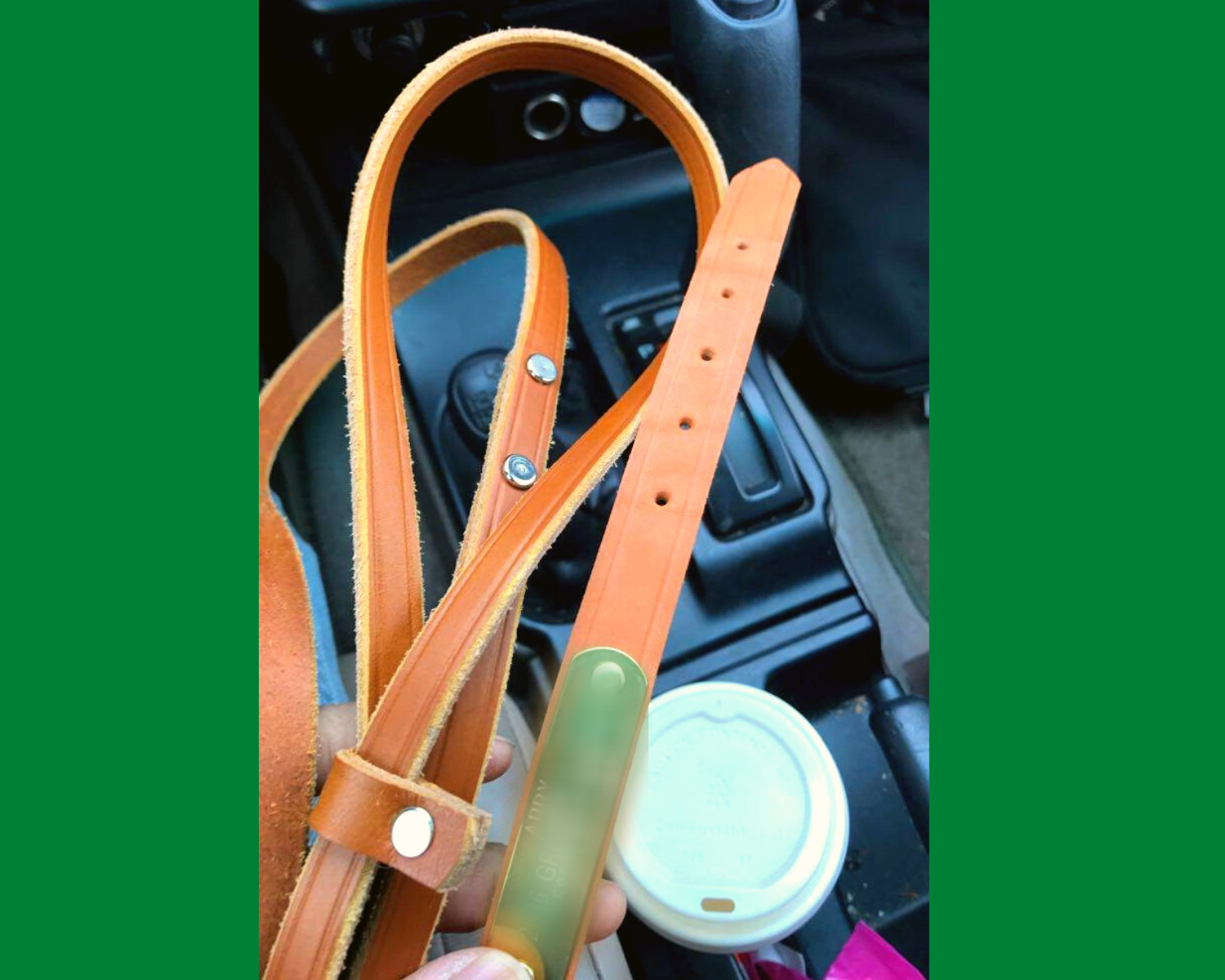 (see above: a happy customer that purchased a matching tan leather leash + collar set)
Your Satisfaction Guaranteed
If you've ever had one of our collars or leashes, you know that we make quality products. We offer high quality craftsmanship at an affordable price - you won't find a better value for your money. We're happy to build quality and durable products for people that love their pets as much as we do.
Click here to see the matching leather leash and collar product page, and place your order today!