Posted by Warner Pet Products on 19th Aug 2020
Hand-Crafted Red Leather Dog Collars
Looking for a nice red leather collar for your dog? Read below and learn about our handmade red collars for dogs!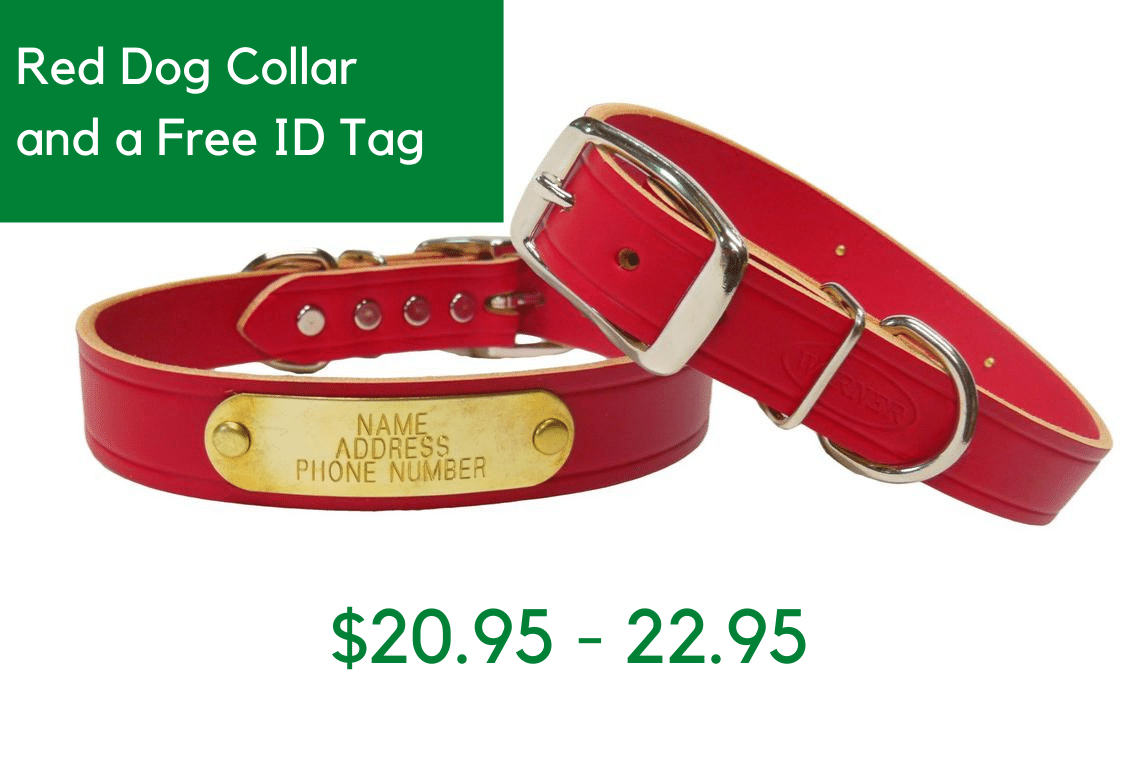 We think everyone can appreciate the quality and feel of a red leather collar, that is made from high quality latigo leather. With use (and a little bit of care), it will acquire the lovely supple and soft feel that comes.
We've been making our dog collars and other accessories for over 20 years, in a small workshop in Carlisle, PA. We have a small team of craftsmen and craftswomen that handle everything from ordering the raw material, to crafting our products, and then shipping them out to our customers. Keep an eye out for a blog post about the history of our company!
Earlier this year, we were able to find a reliable supplier of high quality Red leather. Straight away, we started making leather dog collars from it, as we thought folks might like them for their pets.
These Collars aren't just for Christmas
These red dog collars are festive looking - there is no doubt about that! They are really an effective way to dress up your dog for a holiday party. We like them because these collars are much like a nice necklace or bracelet you might wear yourself.
Save your dog from wearing an ugly sweater at your holiday party! A red dog collar with one our free brass tags is the best way to dress your dog up tastefully.
This isn't a tacky, cheaply made plastic dog accessory. All of our collars are made from leather by hand and custom to order. We thorough inspect each collar before sending it you to, so you know it will as great as it does in the pictures!
Cumberland Red Leather Dog Collar
In case you haven't heard of our Cumberland leather collars: that is the name of our line of handmade, flat leather collars. You can be sure to find a color and size that suits you, and your pup. By the way: If you purchase one, we always include a free engraved Brass ID tag, customized with up to three lines. We will engrave anything you want on the tag, and firmly secure it to your collar before we ship it to you.
We previously had only 3 colors for the Cumberland leather collars, which were Black, Rich Brown, and Golden Tan.
Why red? We think it is an offering that is very different to the three original colors, but still a classic look that is sure to draw the right kind of attention! The tone of the red we use is not an ultra-bright red, but more of a rich, understated and deep red tone. The fact that it isn't an eye-popping shade of red helps to achieve the look we are going for: The timeless and classic look of a quality collar made from our red leather.
So if you are looking for an authentic red leather dog collar, we hope that you will consider the one we make.